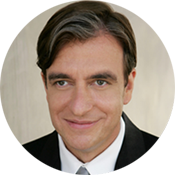 Benny Benzeevi, MD, FACEP
Chairman and Chief Executive Officer
Dr. Benzeevi brings extensive experience in motivational leadership, organizational change, and innovation. A graduate of the University of California for both his undergraduate and medical education, Dr. Benzeevi is a residency trained, Board certified Emergency Medicine Physician. As such, he is able to bring to management the unique perspective of a clinician. An innovator in the industry, Dr. Benzeevi has created several trademarked hospital patient flow systems including Provider IS Triage ®, P.I.T.B.U.L.® and ScribeFlow ™. These systems have yielded reproducible improvements in high flow patient areas with resultant improvements in financial returns, customer service, payer mix and census. In addition to his contributions to executable innovations in hospital systems efficiency, Dr. Benzeevi brings extensive physician integration and leadership experience, having served as a physician leader and department chair at several medical centers, regional director and co-owner of physician groups, and, for the past seven years, as President of Medflow. Dr. Benzeevi brings a track record of successful organizational culture change implementation and is a frequently invited motivational speaker.

---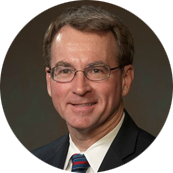 Alan W. Germany, CPA, MBA, FHFMA
Chief Financial Officer/
Chief Operating Officer
Mr. Germany is an experienced executive with a demonstrated record of achievement in a wide range of financial and operational leadership roles. He brings twenty-five years of healthcare experience in a variety of settings, from small hospitals to large safety net healthcare systems. Some examples of Mr. Germany's financial turnaround successes include his role as interim CFO at the 196-bed county-owned San Joaquin General Hospital in Stockton where his work on a financial and operational turnaround, in collaboration with the CEO and the County Administrator's office, resulted in a $50 million improvement in the hospital's cash position. As interim CFO at Vanguard/Tenet's 236-bed Phoenix Baptist Hospital, he led that hospital to the strongest EBITDA in its forty year history. Before Vanguard, Mr. Germany worked as Interim Chief Integration Officer/CFO at the 150-bed King's Daughters Hospital (KDH) in Temple, TX where he maintained financial and operational stability over an extended period during the pending merger into Scott & White Healthcare. During his stint for Hospital Partners of America (HPA) in Houston, Mr. Germany was initially Interim COO/CFO for 525-bed River Oaks Hospital and then moved on to serve as Interim VP of Finance at the 792-bed St. Joseph Medical Center. He served a dual role with HPA, holding senior administrative responsibilities for the CBO for HPA's five Texas hospitals and was a key point of contact and liaison with the on-site restructuring consultant, Alvarez and Marsal. Mr. Germany also served as Interim CFO in Fargo for start-up 74-bed Innovis Health from the pre-construction phase to opening. That hospital opened on time and under budget.

---
Mr. Burgess is a seasoned IT executive with over 18 years experience working in not-for-profit, for-profit, as well as Professional Services consulting organizations. He offers a high caliber of IT security expertise and resource stewardship. His strength in leadership, experience and achievements range from large integrated health systems, small community hospitals, multi-national health services business, mergers and acquisitions and turn-around objectives to optimize IT operations and compliance.

---
Ms. Phillips-Bland brings a wealth of experience to HCCA gained from more than 25 years devoted to health and ambulatory care administration in the public health sector. She was previously Senior Deputy Director, Ambulatory Care Division, at San Joaquin General Hospital, where she oversaw six primary-care clinics and 20 sub-specialty clinics. While there, she successfully implemented Patient-Centered Medical Home practices that, among other things, helped the hospital achieve high patient satisfaction scores. Samantha's vast knowledge and experience in this area will invariably contribute to the successful delivery of exceptional ambulatory and outpatient care services - both critical pieces of HCCA's integrated health system.

---